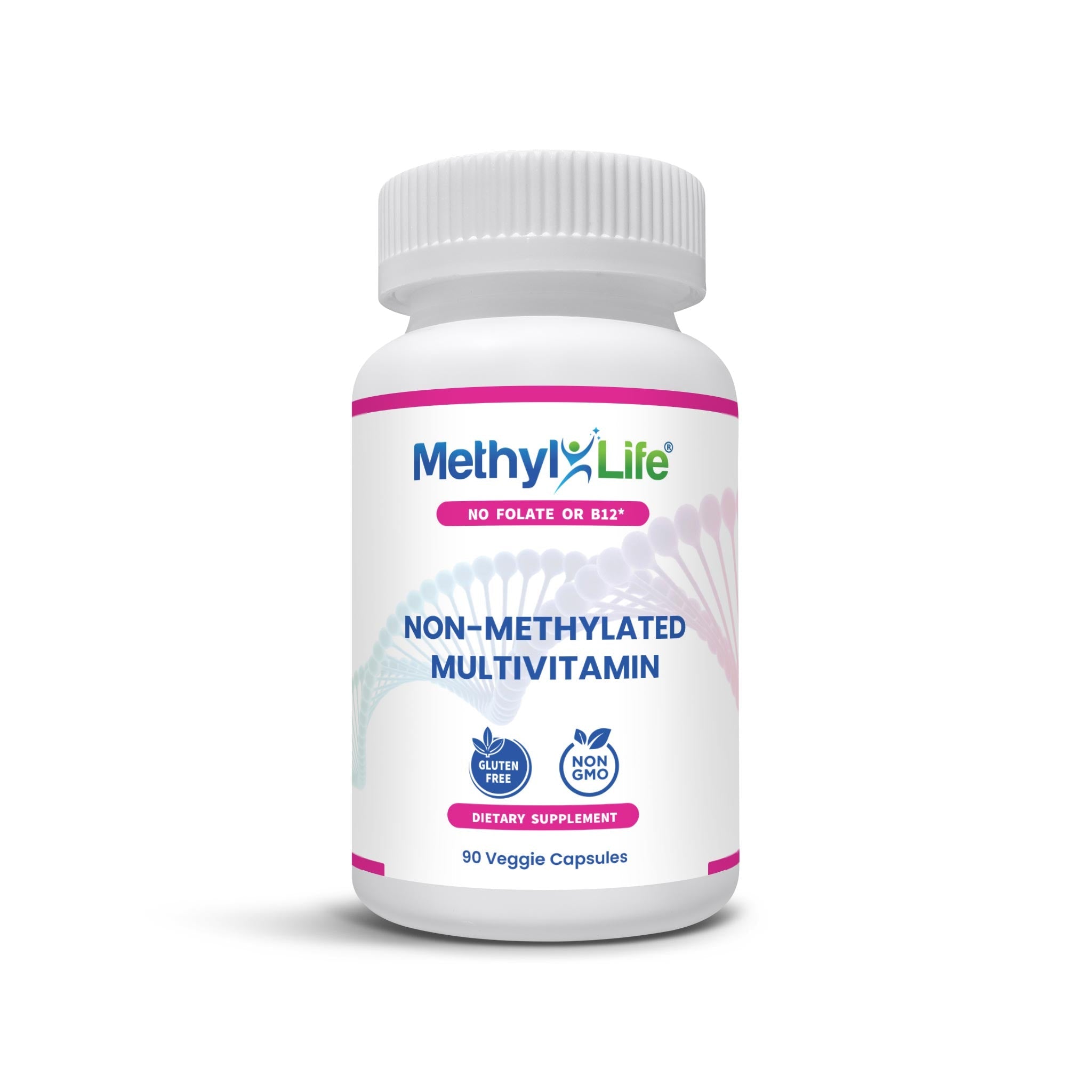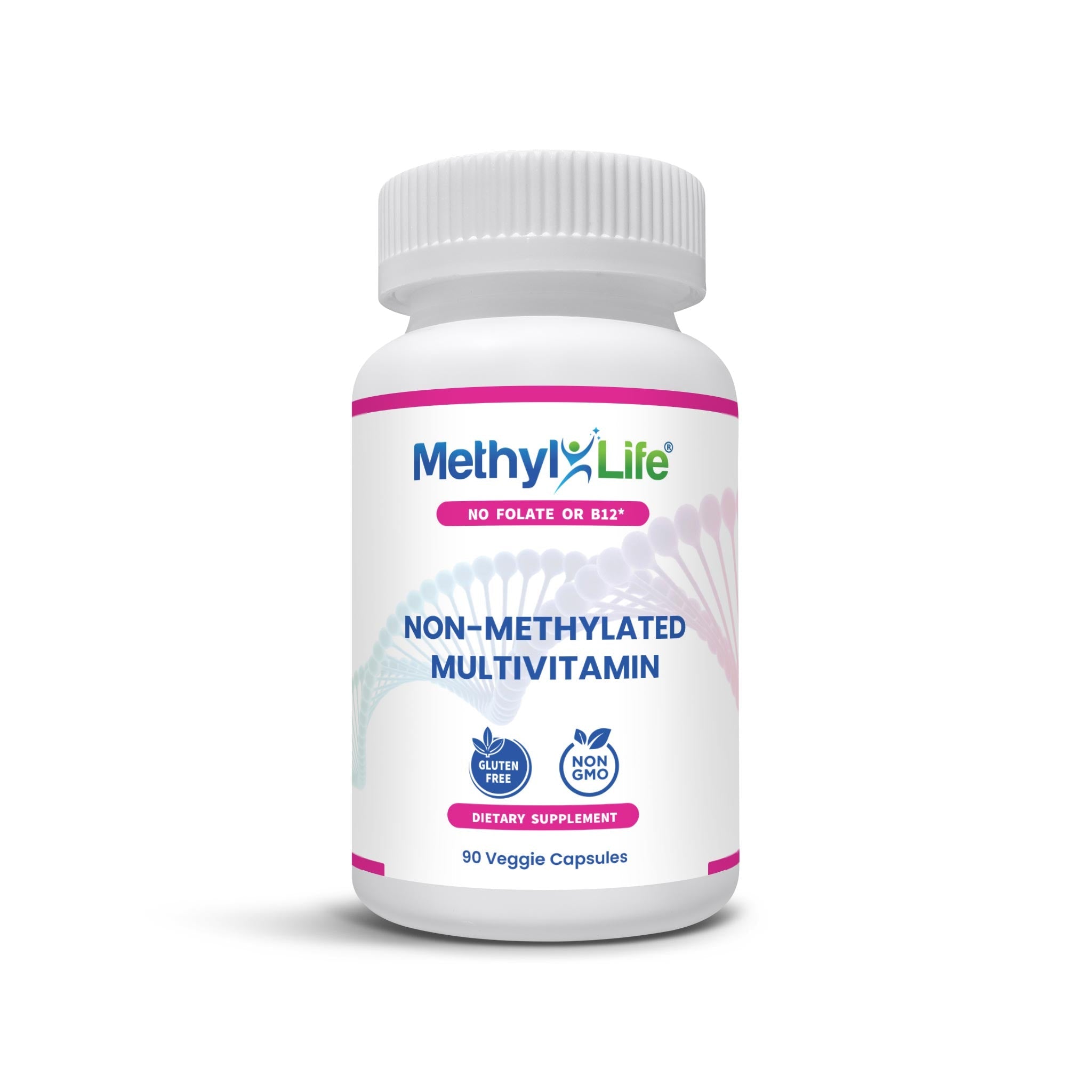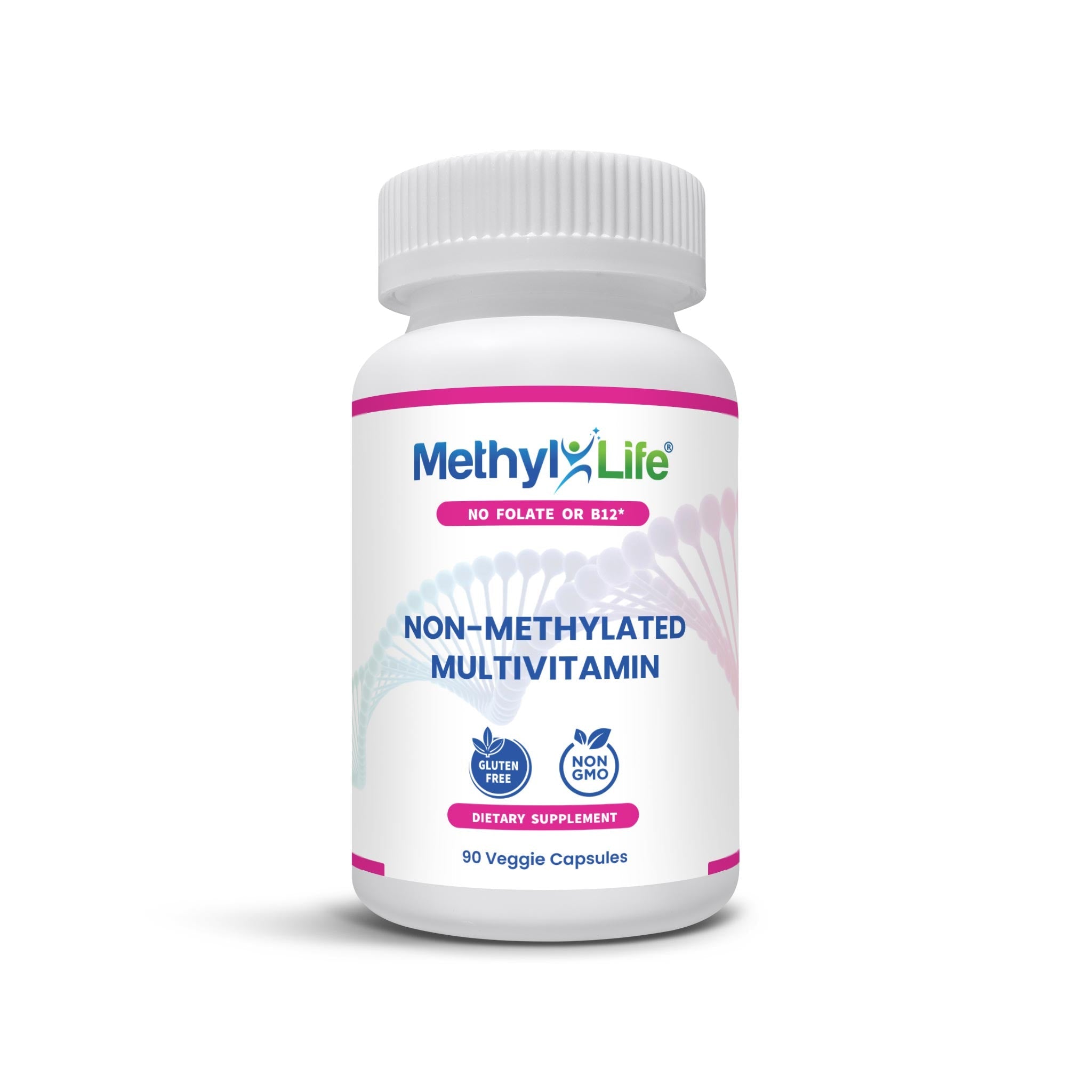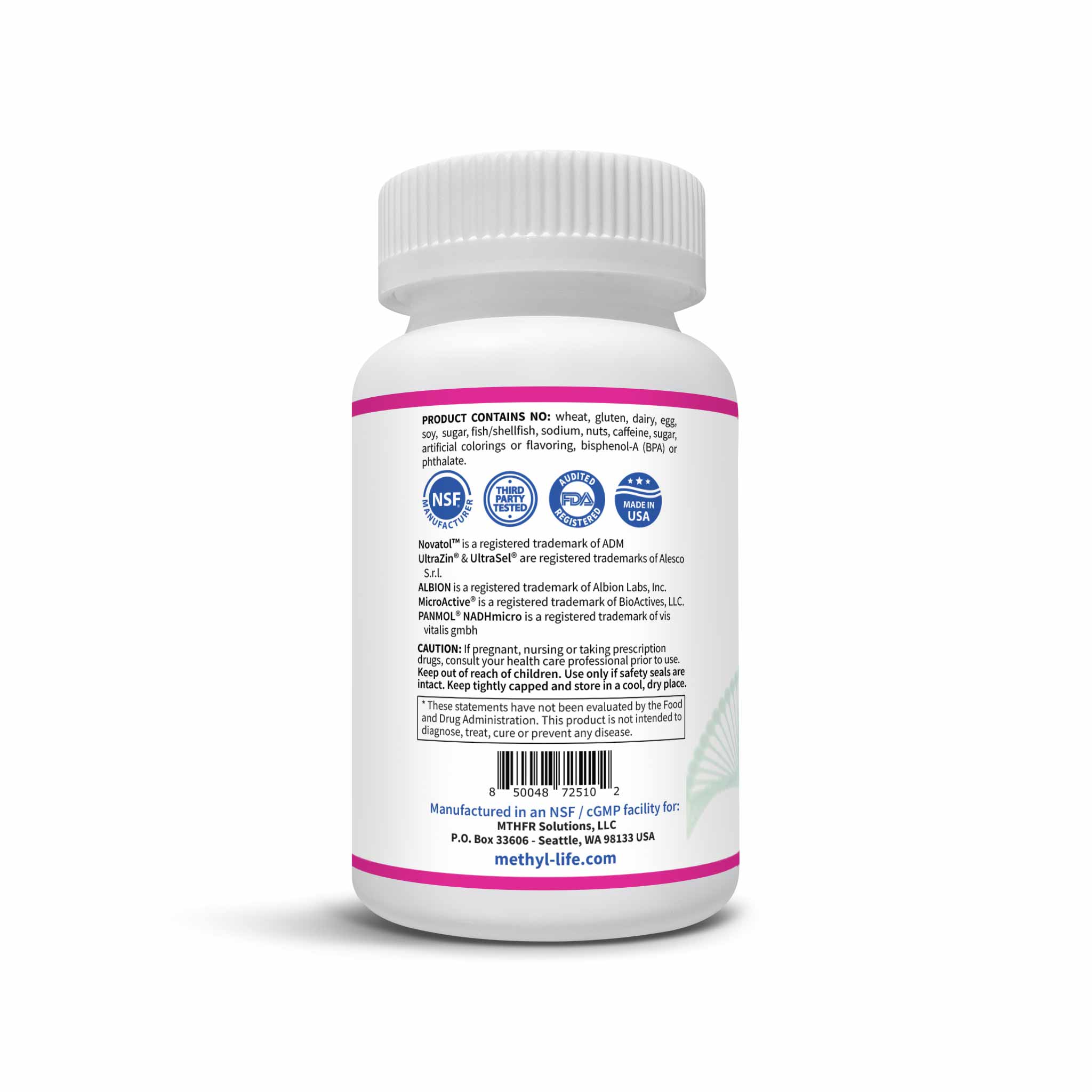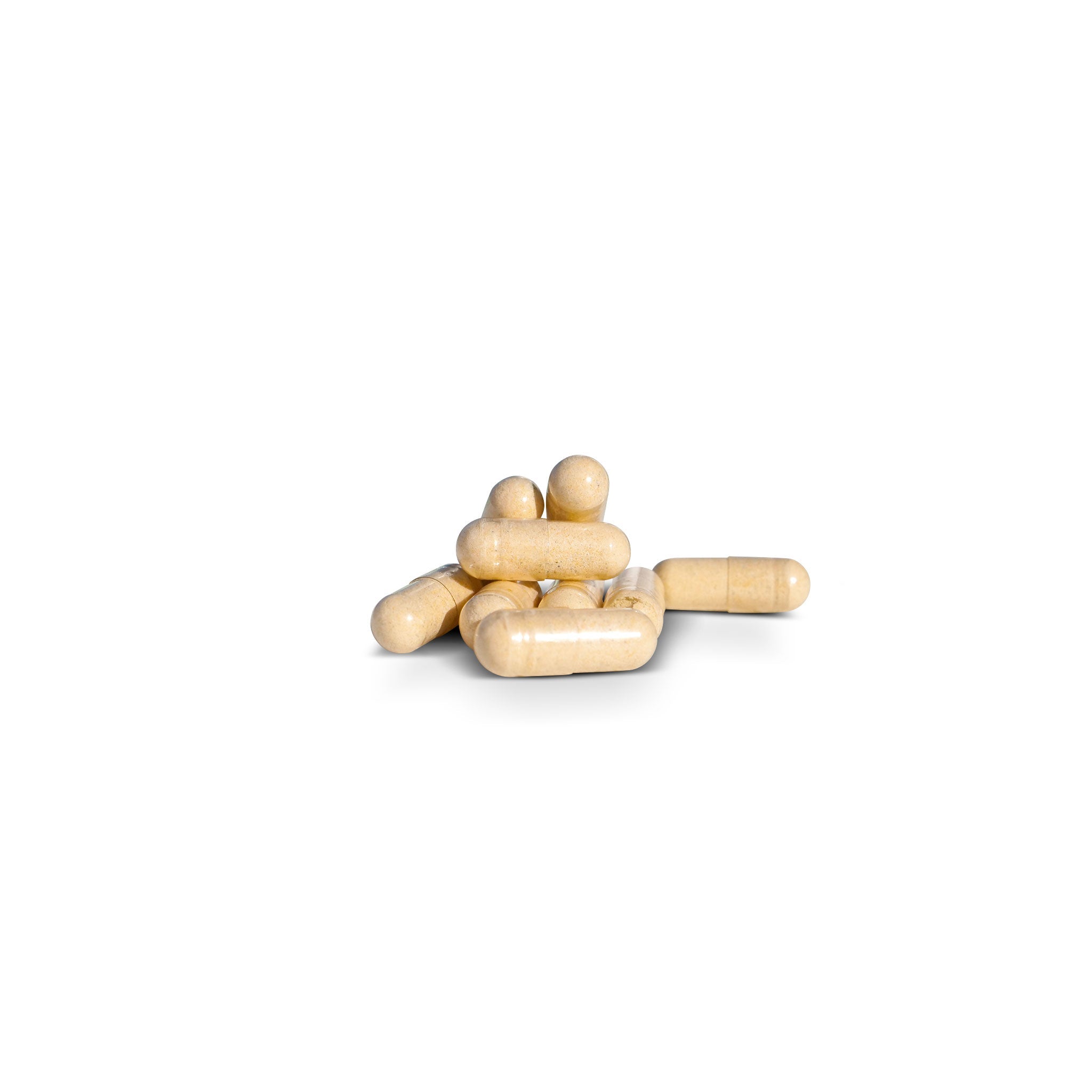 Description

Dosage

SUPPLEMENT FACTS

Return Policy
A Unique Multivitamin with Cognitive & Energy promoting nutrients - purposefully formulated with NO Folate or B12
Methyl-Life's® Non-Methylated Multivitamin

 

is a multi-vitamin capsule that has been specifically formulated

 

WITHOUT any methylfolate or Vitamin B12 in it

. Take it along with a customized dose of methylfolate and/or Vitamin B12 that's been prescribed by a doctor. Or if you do not tolerate much methylfolate or active B12 at all.
A formulation with these missing ingredients was particularly requested by customers and doctors looking for a methylation-supporting multi-vitamin that allows people to customize their own doses of methylfolate and B12 at separate and specific amounts for their own personal needs. It's a great complimentary product that can go along with many of our

 

methylfolate-only products, B12 products or along with other active prescription products you're choosing to take (which have methylfolate and/or B12 in them).

This multi contains:
The energy-supporting

 

B vitamins

 

along with their co-factors for thyroid support
Sucrosomial® & ALBION minerals
Vitamins A, D3, E and

 

bioactive K2 
A new ATP energy combination (PANMOL® NADH

 

+

 

MicroActive® CoQ10)

 

TMG

 

is built in for lowering homocysteine levels in the body
This product also contains two advanced brain nutrients for cognitive health, a special form of choline that crosses the blood-brain barrier

Soy-free Citicoline for brain health
Soy-free

 

Phosphatidylserine

 

which contains essential phospholipids for improved cognition

Artichoke extract and Milk Thistle to support the liver
Our Non-Methylated Multivitamin is one of the best formulas you'll find out in the market today. This new multi also has many of the industry's top brand name ingredients. You may find this multi can also act as a nice prenatal without iron or Vitamin C (as long as you add methylfolate and an active form of B12 - such as our B-Methylated II product). 
WARNING – How much is right for you to take?
Talk to your doctor about what's best for you. Check out our dosage information to learn more about what some doctors recommend.
SUGGESTED USE
: Take 1-2 capsule(s) daily with food (for best absorption), or as directed by your health care professional.
 SUPPLEMENT FACTS

Serving Size: 2 Veggie Capsules

45 servings per container
Amount per Serving

% Daily Value

Vitamin A (as Retinyl Palmitate)

900mcg RAE (3,000 IU)
100%
Vitamin D (as Cholecalciferol (D3)

)



50 mcg (2,000 IU)
250%
Vitamin E (as D-Alpha Tocopheryl Succinate)

12 mg
80%
Thiamin (Vitamin B1)(as Thiamin HCI)
3 mg
250%
Riboflavin (Vitamin B2)(as Riboflavin 5 Sodium Phosphate)
20 mg
1,538%
Niacin 
20 mg NE
125%
Vitamin B6 (as Pyridoxal 5 Phosphate)
5 mg
294%
Biotin
180 mcg
600%
Pantothenic Acid (as Calcium-D-Pantothenate)
60 mg
1,200%
Iodine (as Potassium Iodide)
100 mcg
67%
Zinc (as Sucrosomial Zinc Oxide (UltraZin®))
15 mg
136%
Selenium (as Sucrosomial Sodium Selenite (UltraSel®))
100 mcg
182%
Manganese (as Manganese Bisglycinate Citrate (ALBION))
3 mg
130%
Chromium (as Chromium Nicotinate Glycinate (ALBION))
35 mcg
100%
Molybdenum (as Molybdenum Glycinate (ALBION))
20 mcg
44%
Artichoke (Leaf) Extract 5% Cynarin
50 mg
**
Citicoline Sodium 98%

50 mg
**
Coenzyme Q10 25% (MicroActive®)

50 mg
**
Phosphatidylserine 20% (from Lecithin)
50 mg
**
Milk Thistle (Seed) Extract 80% Silymarin
50 mg
**
Trimethylglycine (TMG)
50 mg
**
Inositol
25 mg
**
Para-Aminobenzoic Acid (PABA)
25 mg
**
Benfotiamine (fat soluble Vitamin B1)
24 mg
**
Reduced NADH Complex (9.5% NADH PANMOL®)(NADHmicro)
10 mg
**
Vitamin K2 (as Menaquinone-7)
88 mcg
OTHER INGREDIENTS
: Medium Chain Triglycerides (MCT), capsule
(hypromellose, purified water).
PRODUCT CONTAINS NO
: wheat, gluten, dairy, egg, soy,  sugar, fish/shellfish, sodium, nuts, caffeine, sugar, artificial colorings or flavoring, bisphenol-A (BPA) or phthalate.
Please Note
Before purchasing any of our products, Methyl-Life® recommends that you talk with a healthcare professional if you have any questions. Methyl-Life® cannot be held liable for adverse reactions or negative side effects that you think are the result of one of our products.
If you have not used Methyl-Life® products before, please consider ordering one bottle to start before making larger orders. We also recommend you read through our dosage and methylation protocol pages and consider starting with a lower dose product to ensure you tolerate the ingredients well before increasing your strength to a higher dose product.
It is also important to speak with your healthcare professional before purchasing. Methyl-Life® prefers not to accept returns for large orders. If you return three unopened bottles from a 4-pack purchase, you will receive a full refund minus the cost of one bottle charged at full price.
Within 45 days of your order, you can return any unopened item shipped to you by Methyl-Life® (as long as all seals are intact). Just let us know you plan to return the product by emailing us at: [email protected] or using the Contact Us form (please include the tracking information so we can be on the lookout for the package).
It will be your responsibility and cost to ensure the return parcel gets to Methyl-Life® (ship to: P.O. Box 33606, Seattle, WA 98133). We suggest you get a tracking number and consider insuring the package. After we receive your returned item, we will process your full refund within 10 business days and send you an email indicating your refund has been complete. Be aware that depending upon your institution, this may not be reflected in your account status for a few days.
If you have received the wrong item or your product has been damaged or is somehow defective, please email us at: [email protected] with detailed information or use the Contact Us form and our Customer Service Manager will address your concern(s) right away. Please do not throw any items away unless or until you are directed to do so.